COSTS OF DOING NOTHING!
Are you still using old and inefficient lighting system? Maybe you are looking for better and cheaper solution? Or simply you do not have time to make lighting your priority?
I have a bad news for you. YOU ARE WASTING MONEY EVERY DAY!
Our records show that we bring over 70% savings to our customers across all different types of industry. What is more LED lighting is considered as one of the safest investments, since the savings are guaranteed and the average ROI is around 2 years.
LET'S LOOK AT AN EXAMPLE
Imagine your current electricity bill for lighting is 36,000 USD (3,000 USD a month).
New lighting system cost is 50,400 USD and it will generate 70% of savings (your new electricity bill would be 10,800 USD a year which is 900 USD a month).
2,100 USD of monthly savings!
With the ROI of 2 years, you start to save real money, which you can spent on other investments or buy yourself a reward :-)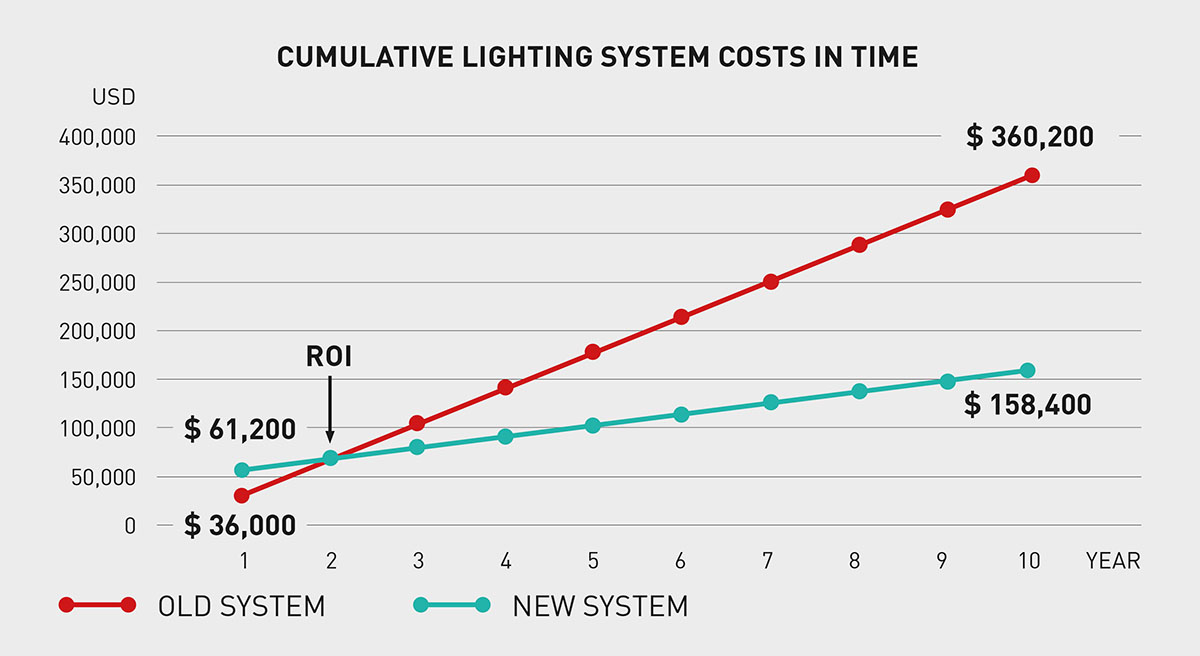 BUT WHAT IS THE COST OF DOING NOTHING?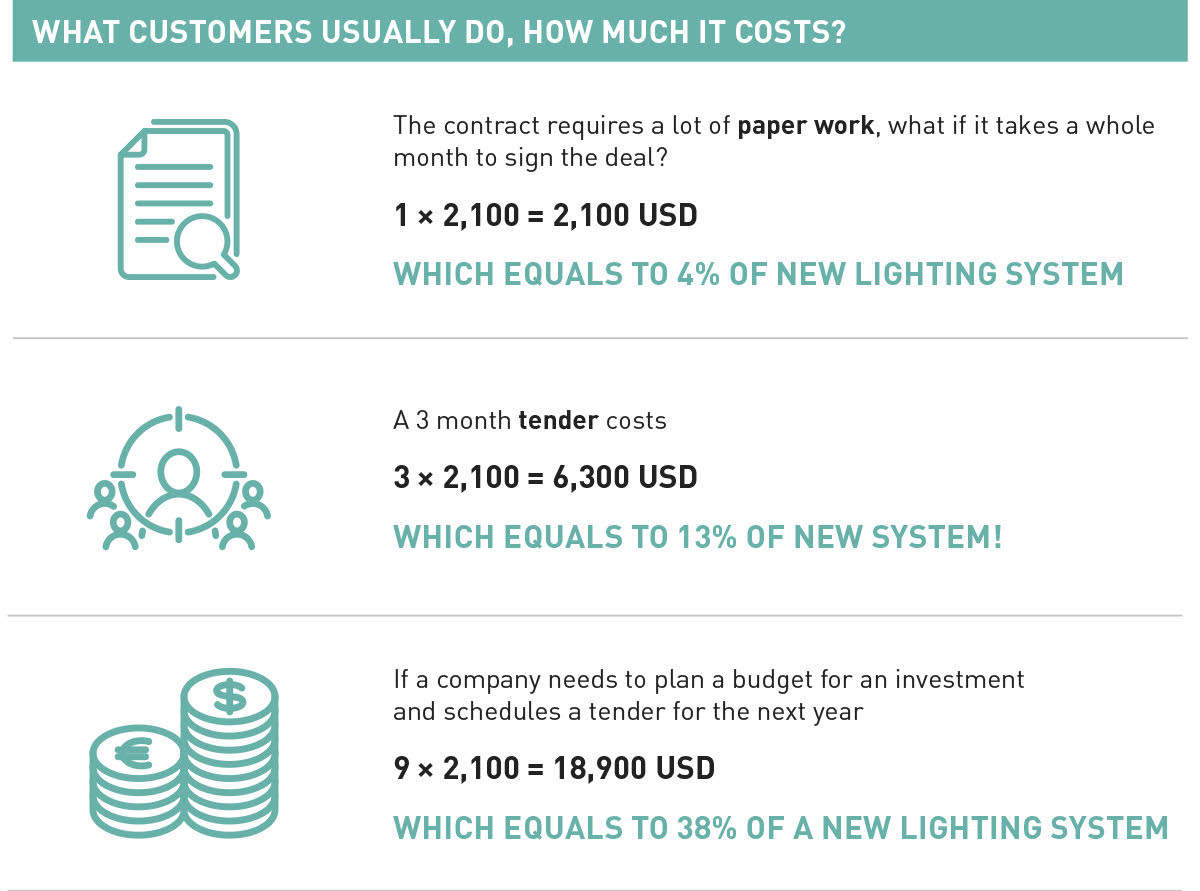 And by the way, money is not the only benefit of LED!
If you are interested, but you do not have investment capital please contact us, maybe we could help with our #LAAS program. Do not waste time and