Industrial #solarroof installation of 0.5MW is simpler than you might think
Due to many political reasons the photovoltaic (PV) business in Mexico has been slowed down, but I am not going to discuss it in this post.
---
What I would like to focus on are the PV installations of 0.5MW. We see that more and more industrial customers are interested in such solutions, and the statistics for delivered interconnection in past year presented by CRE* confirms this trend.

For many companies it is a first step to before the market will be more favorable for large installations, for others, especially in logistic sector it covers all their energy needs.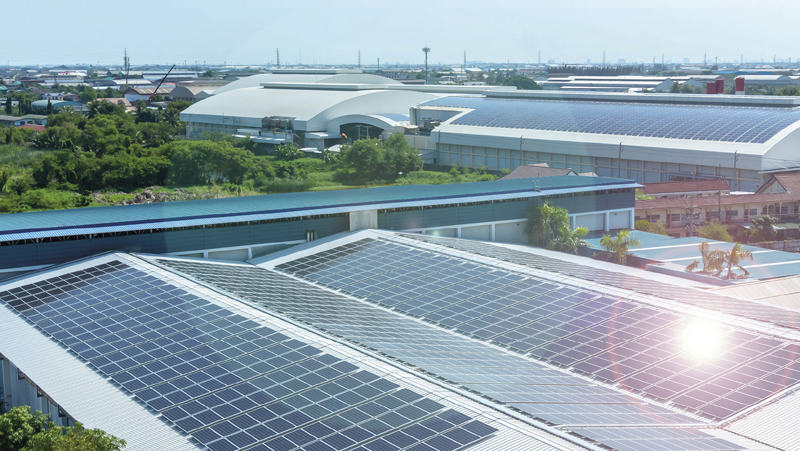 So what are the possible pitfalls of such project?
Existing contract demand [kW] with electricity provider (CFE)
In case the contract demand is lower than required for connecting PV, it is necessary to renegotiate the contracts and sign proper annex, which is a standard procedure and takes up to 10 days.

---

Capacity of medium voltage distribution circuits (CFE)**
This might become an expensive issue, if there are no available interconnection points, most probably you will have to cover the costs of adaptation of the grid to your needs

---

Existing transformer voltage capacity
Again, if the capacity is not allowing installation of PV system, it is up to you, whether the investment makes economic sense.

---

Available roof size and its condition
Simple technical audit will give you the answer if the installation is feasible
Once you deal with above challenges it takes only few weeks to enjoy new PV roof system. Based on our experience the ROI, including fiscal support of accelerated depreciation is around 3 years.
---
Bottom line is that, with the help of professional company you will get everything you need to know to start your PV project within days. So I strongly suggest to rethink your strategies and instead of waiting for better times for PV start NOW. We are here to help you.

*https://www.gob.mx/cre/documentos/pequena-y-mediana-escala **http://app.distribucion.cfe.mx/Aplicaciones/GeneracionDistribuida/GeneracionDistribuida